Expert in
equine & veterinary
diagnostic thermal imaging TherMidas Ltd is a Finnish health technology company established in 2008. Our main office is located in Tampere. TherMidas Ltd develops methods for diagnostic thermal imaging applications in health care.
Find out more >

TherMidas VET is the expert in equine and veterinary diagnostic thermal imaging. We have developed the TherMidas VET Imager software together with Finnish veterinarians. The software is intended for radiometric thermal image analysis and reporting. It contains a patient information database, and veterinary specifications have been taken into account in its development.
Thermal imaging
Unlike frequently used anatomical imaging techniques, thermal imaging is a physiological imaging technique. The method gives access to inspecting vascular, muscular, and nervous systems. Diagnostic thermal imaging quickly and reliably reveals possible issues and identifies where the focus of examinations and treatments should be.
Thermal imaging software
We have developed the TherMidas VET Imager software in collaboration with Finnish veterinarians to ensure that veterinary requirements for animal thermal imaging are met. Both the animal's and the owner's information are entered into the patient information database, after which our software makes it quick and reliable to analyze the radiometric thermal images and report the findings. Each thermal image will be saved to a database where they can later be retrieved and, for instance, compared with images and results from other thermography sessions. Our software development is ongoing based on feedback from users. Updates are included in the monthly licence fee.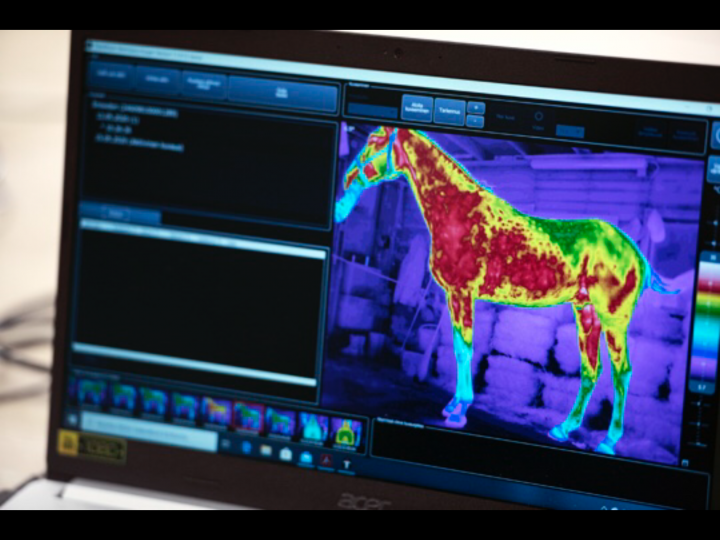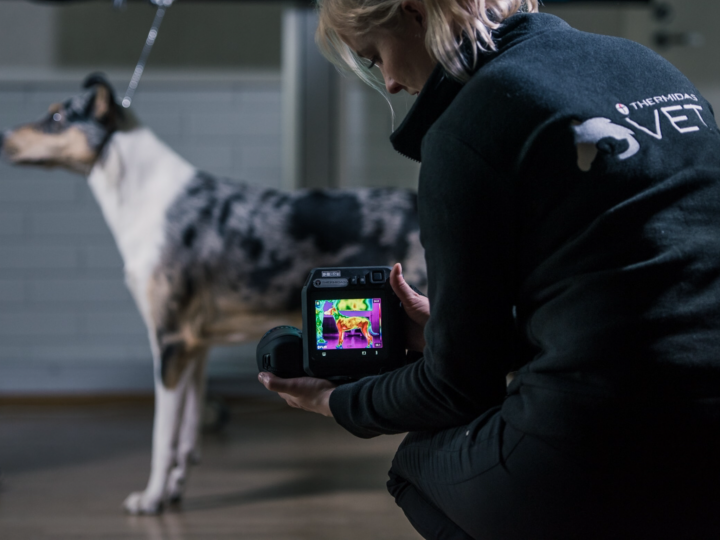 Benefits of diagnostic thermal imaging:
safe and non-invasive diagnostic tool
does not require sedation (no doping withdrawal period)
no clipping of the fur
no exposure to radiation
a pleasant diagnostic method for the animal that is not based on pain reaction identification
excellent for screenings, early detection, recovery tracking, and treatment impact evaluation
risk-free also for pregnant and nursing animals as well as newborns / young or very old animals